Cruise with Kristi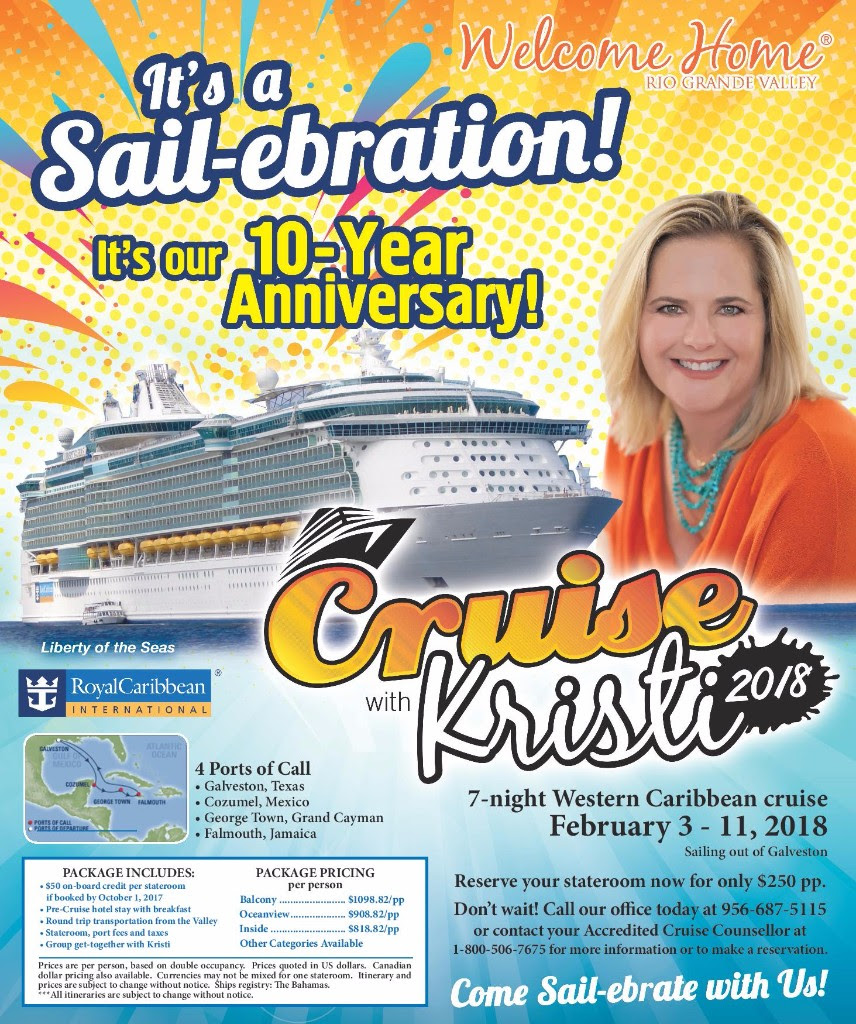 Group rates noted above have already sold out. Space can still be booked but will be at current rates. Group amenities still apply. Call 1-800-506-7675 now to reserve your spot.
Canadians: Book using Canadian dollars to avoid credit card exchange fees!
To be part of the group, all bookings must be done with HotWinters.ca Travel. Those cruising on their own will not receive the gifts, on-board credit nor be able to attend group functions.
Kristi and her crew from Welcome Home RGV have a reputation of increasing the Fun Factor in everything. This will likely be known as the most exciting event of the 2017/2018 Winter Texan season!
Why take a group excursion? 9 advantages to group travel.