Tahiti, the Cook and Society Islands
Tahiti, Bora Bora and the Polynesian Islands are one of the most beautiful places on earth. There is no better way to see the region than on Paul Gauguin Cruises, who have a single ship specifically designed for this area. Immerse yourself in the Polynesian culture. You'll feel like they're waiting just for you. Tahiti has as many tourists in a year as Hawai'i has in a week!
Join us on this special, "bucket list" cruise to Tahiti With Paul Gauguin Cruises.
A 14-day adventure that you'll never forget. (Cruise plus travel from & to Los Angeles)
11 nights to enjoy Tahiti, Bora Bora. the Cook and Society Islands.
March 8, 2019 flight from LAX to Papeete, Tahiti then March 21 return.
An intimate, luxury cruise with 217 crew to serve only 332 guests.
All inclusive with fine wines & beers, top-shelf liquor, specialty dining & gratuities. Excursions extra.
Our group receives 20% off their individual 50% sale cruise fare. Pay in Canadian dollars.
$300 on-board credit per stateroom.
Fares starting from $3,836 per person cruise only or
$5,436 pp with flight from/to Los Angeles, transfers & day-room hotels (relax between flights & cruise)
$225 taxes and fees
Save $7,354 - $20,145 per stateroom from regular fares!
To book or for more information, call Barry at 1-800-506-7675.
Why take a group cruise?&nbsp&nbsp&nbsp&nbsp&nbsp9 advantages to group travel.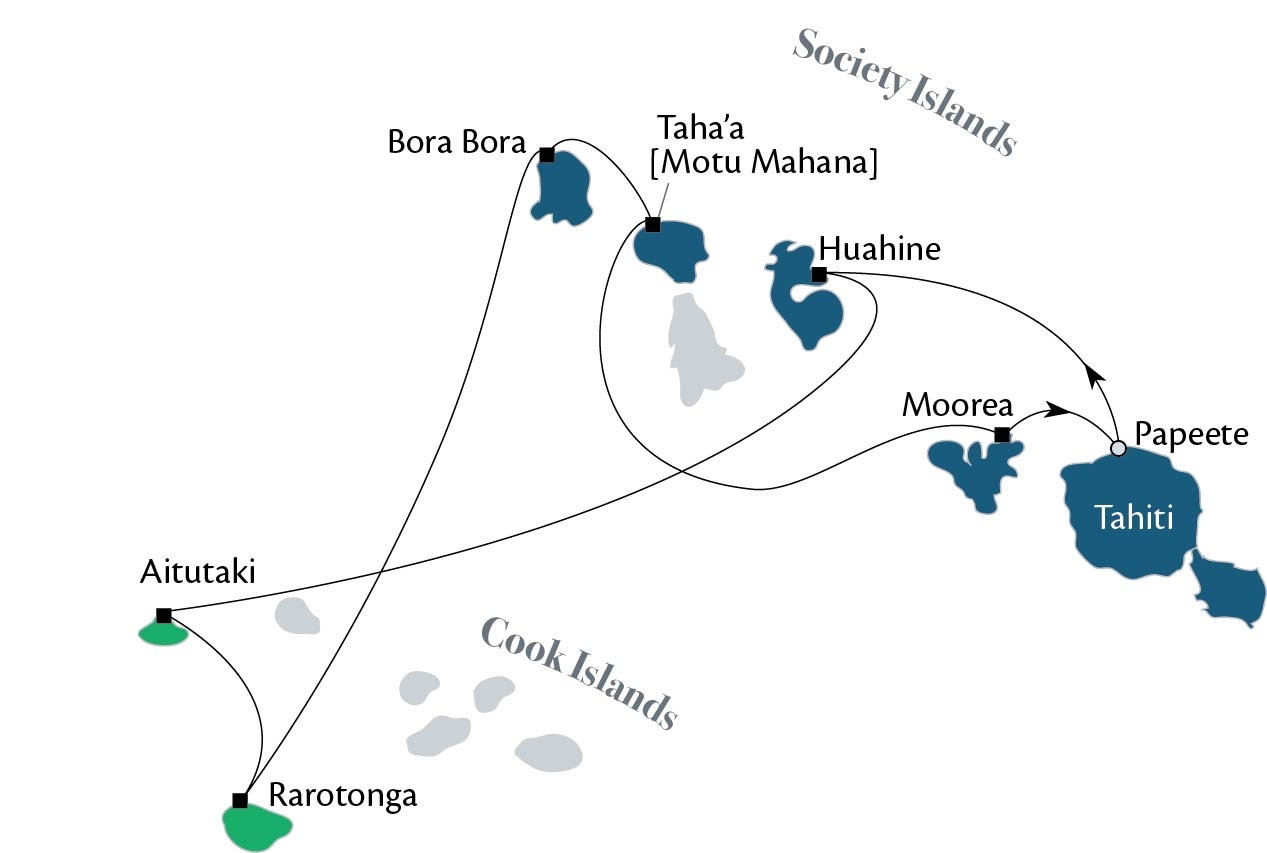 Click the image above for more details on this itinerary the browse then Paul Gauguin web site for more detail. Note: Prices you see on the web site are higher than our group rates.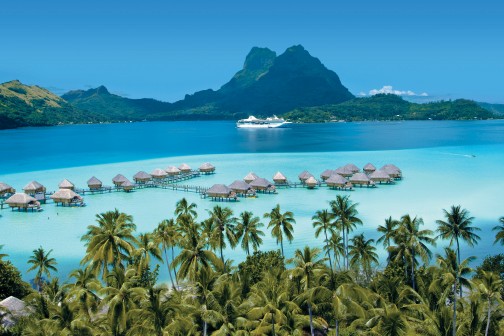 Built specifically to navigate the islands of French Polynesia, The Gauguin takes you close to the scenery.
A cruise allows anyone to live like the affluent for a while.
Category

F

E

D

C

B

A

Cruise Only
Porthole
Window
Balcony
Balcony
Veranda
Suite
Veranda
Suite
Grand
Suite
Owner's
Suite
Regular Fare
$11,190
$11,690
$14,990
$15,390
$19,190
$23,690
$31,290
$32,490
Current Sale
$4,795
$5,045
$6,695
$6,895
$8,795
$11,045
$14,845
$15,445
Our Group Fare
$3,836
$4,036
$5,356
$5,516
$7,036
$8,836
$11,876
$12,356
Saving
$7,354
$7,654
$9,634
$9,874
$12,154
$14,854
$19,414
$20,145
Fares are per person in Canadian dollars. Plus $225 taxes & fees.